Canadian Global Care has successfully partnered with Global Medics to deliver emergency kits to Pakistan. Each kit includes a water purification system Hygiene material and a small solar light.
Dr. Yasmin Majeed Chair of Board of Trustees CGC has delivered a cheque of CAN $10,000 to GlobalMedic at their Toronto location in Etobicoke.
Canadian Global Care is partnering with Globalmedic to deliver emergency kits to affected families. The kits are $30 each. It took us some time to announce this because we wanted to make sure that there is a strong work force on the ground and the money is used effectively. Please donate generously.
Canadians for Global Care Society
Canadians for Global Care Society (CGC) is a grassroot organization, with refreshing ideas and dreams to change the face of health care around the globe.
We are committed to improving the health and well-being of the underprivileged populations locally and globally by creating health awareness.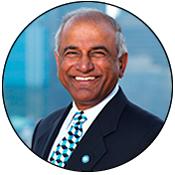 Thank you to our generous donors
and
Fundraiser teams from Calgary, Toronto  Edmonton and Vancouver
Calgary Team Lead: Mr. Aziz Karachiwala, Sabiha Malik
Toronto Team leads: Mr. Maqsood Soomro, Zeba Haider, Mohammad Zuberi
Vancouver Team Lead: Dr. Barbra Rana
Edmonton Team Leads: Dr. Salim Sabir, Dr. Muzzaffar Siddiqui
"Together We Can Make a Difference"
"Our wounds are often the openings into the best and most beautiful part of us."